Exercise is/ in medicine satellite symposium at ecss 2023 in paris, france
Location: INSEP Amphitheater, 11 Avenue du Tremblay, 75012 Paris 12ème
Date: July 3, 2023, 09:00 a.m. - 5:00 p.m.
We very much look forward to hearing from French-speaking speakers as well as other international speakers on the topics of: "Global Alliance against Physical Inactivity", "Paris 2024: The Olympic Games for everyone in France: How to engage the population", "Policy change to promote physical activity", "Physical activity promotion interventions in France" and "Exercise is Medicine in Europe"! We have established a preliminary program and are currently still accepting applications for presentations! We have space for 50-100 participants and we are looking forward to welcome all interested audience in wonderful Paris!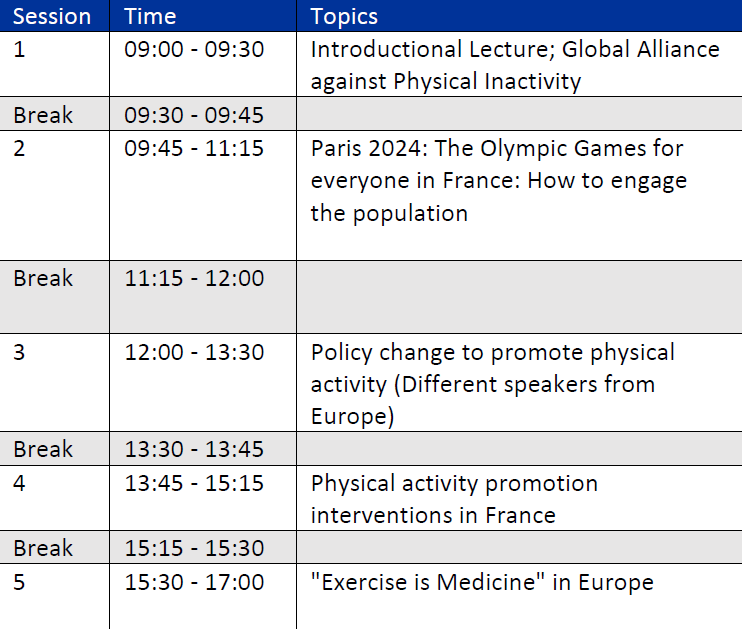 Please contact us in case of any questions or to apply as a speaker at the Exercise is/ in Medicine Satellite Symposium at July 3, 2023: